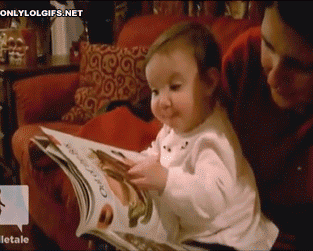 I got this idea from Tashapolis's YouTube post, BOOKS THAT MAKE ME HUNGRY.
I refused to use Hunger Games because it was so obvious. Between the banquets and people literally starving, then there's the title… it was just too easy.
5.
Simon vs. the Homo Sapiens Agenda by Becky Albertalli
The frequent mention of one of my favorite cookies, the Oreo, made my sweet tooth yearn for some soggy goodness!
4.
The Lion, the Witch & The Wardorbe
There is one part at the beginning when the witch offers Edmond some Turkish Delight. I never really knew what Turkish Delight was, or how it tasted, but every time I read the part or watched it in the movie, my mouth watered!
3.
Harry Potter & The Sorcerer's Stone
The feast! My stomach growls every time I read or watch the part where all the food appears from nowhere. The delicious variety is just to die for, and I wish so much that I could go to a feast like this (even if it's not magical).
2.
Poison Study
This one really almost ties for the #1 spot. Poison Study is about a food taster who tastes the Commander's food for poisons. Literally every chapter mentions food. I particularly get hungry at the mention of criollo, a chocolate dessert that is mentioned often through the book.
1.
Heartless
And my #1 book is Heartless by Marissa Meyer! I am currently reading Heartless, and I have to snack every time I read it. Catherine is a baker, and she's also a lady. So if she's not baking something amazing, she is going to tea parties with amazing food and tea. I find myself making a cup of tea and grabbing a couple cookies (sorry, BISCUITS since this has a British feel) and still hungry…
So that's it! There's my 5 top books that make me hungry.
What are some books that make you hungry? Let me know in the comments!