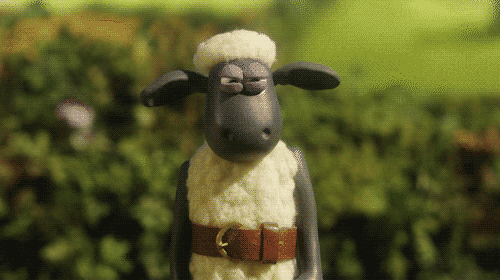 Howdy everybody! I know I've been busy today, right?! 'Bout time I stop being so dang lazy. And speaking of being lazy, man I really need to get my butt in gear and WRITE!
Do you know what July is? Camp NaNoWriMo! I totally forgot.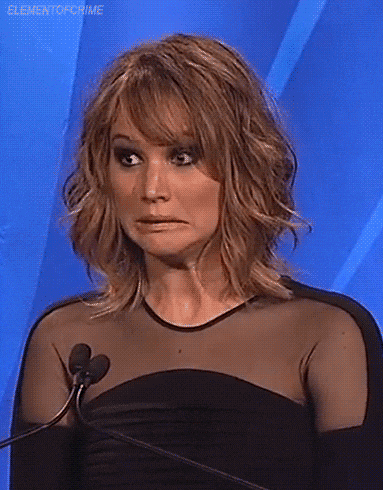 Yeah, I have a goal of 50,000 words, and I have written… 0 words this month. Such an overachiever! I'll get around to it, I swear! Maybe tonight… Yeah right, it's nearly 10PM and I have A Court of Thorns & Roses waiting. Tomorrow…
So since I have such low motivation, I have decided to publicly announce my goals so that I can either brag or you can shame and laugh at me at the end of the quarter. Go ahead. Start your tsk'ing. I NEED someone to say, "Carrie! You lazy bum. Get up off your ass (or actually… don't do that) and WRITE!"
I'm going to stop my blabbing and get right to it.
GOAL #1: WRITE 100,000 WORDS
You heard me. 100K. Why so much? Well, because July is Camp NaNoWriMo. I am supposed to right 50K this month anyway to push me to really get things rolling. That leaves me 50K for 2 months. If I write M-F, that's 44 days. Divide that out and it's 1137. I KNOW I can do this because I have written 3000-4000 words in one day. If I can't write around 1100 per day, I'm just too dang lazy. I have almost 10K written so far, so with the extra 100K, I MIGHT actually finish my book!
GOAL #2: PARTICIPATE IN TOP 5 WEDNESDAY EVERY WEEK
I just recently (today actually) started participating in Top 5 Wednesday. If you didn't catch my post, click here. There are 13 Wednesdays in this quarter. I will allow myself to skip 2. I think that's fair.
GOAL #3: LIMIT MYSELF TO 2 HOURS ON GOODREADS PER DAY
Yes, this is a limitation goal. I spend entirely too much time on Goodreads. I live there. The only exception I will allow myself is on the 1st of the month because I have a lot to do in my group (new books of the month, polls, themes…) Plus, this starts tomorrow. HEY! I'm just making these goals!
GOAL #4: CATCH UP AND STAY CAUGHT UP ON MY REVIEWS
I have gotten a bit behind. Laziness, I tell ya! This goes for Goodreads and the blog. I just write "full review coming soon…" and move on. Not acceptable Carrie. Not acceptable. The fans need more than that. Wait… do I have fans? Anybody? *crickets* Alright then! Moving on…
GOAL #5: POST AT LEAST 2 EXTRA BLOG POSTS PER MONTH
Okay, so if I explained this in the title, it would have been really long. I am going to post my regular reviews & Top 5 Wednesday posts, but anything else is considered "extra". This could be an update post, rave or rant, tag, extra top 5, announcement… I would like to do at least 1 a week, but I think 2 extra posts a month is more realistic for now.
GOAL #6: READ AT LEAST 13 BOOKS
I have a yearly goal of 50 books. I have never reached this goal. I love reading, but I sometimes take months off. This year is different. I got a little behind for a little while, but I am completely caught up now. YAY!!! So since there are 52 weeks in the year, I figure that gives me 2 extra weeks to catch up. So I'm sticking with trying to finish at least 1 book a week. There are 13 weeks in this quarter, so 13 books. I don't think I will have a problem with this goal because I've picked up audiobooks on top of my normal reading. And since I'm not going to be on Goodreads as often… *cough* Yeah…
GOAL #7: DECIDE IF I WANT TO START A VLOG
Yep. You might be seeing this FACE in action. I just don't know if you'll want to see it… or hear it. Seriously my husband swears I never shut up. The problem is that I want there to be a pretty place to film. For one, this house has very little natural light and we're constantly remodeling. So it might be another year or so before I start a vlog. But I'm considering it.
Now for some bonus life goals!
GOAL #1: POST ON MY LIFE BLOG AT LEAST TWICE A MONTH
I have neglected my life blog. I need to get back into it.
GOAL #2: LOSE 15lbs
I have recently started on a weight lost journey. I am determined to lose at least 30lbs. I have lost 3lb so far in just a week! I know a lot of it is water weight, but I'm happy.
GOAL #3: SPEND MORE TIME WITH MY SON
Kal-El is going to be 4 on July 11th. He is growing up so fast! I know everyone says that, but why does it have to be so?! He's going to preschool this year, and I'm starting work. It has been a tough 4 years. I am looking forward to getting back to work. But seriously, I'm going to miss this one day.
GOAL #4: DECLUTTER AND DEEP CLEAN MY HOME
Okay guys… I have a confession. My sink is full of dishes and the laundry is piling up again. But more than that, I have a ton of clutter. Don't get me wrong, it's not like you can't see my floor or anything like that. I'm not a hoarder by any means. But I have so much STUFF that it just needs to go. I can do my regular day-to-day cleaning, but when I really want to give the house a good deep cleaning, it can't happen. We are also very slowly remodeling my home. So as soon as I have the mess cleaned up… you know how it works. This goal isn't for the entire quarter. I want to have this done before I go back to work, which will probably be sometime in September. So, to be safe, by the end of August.
GOAL #5: GET ON A (GOOD) SCHEDULE
Right now, I'm going to bed late and sometimes sleeping in until 10-11. Consequently, so is my son. As I mentioned, he's going to school in August and I'm going to work in September. I need to start this ASAP. It's really hard to stay on a schedule when 1) my husband goes to work at 5PM and gets home at 9AM and 2) I don't HAVE to get up early. I'm a night owl. Most writers are, I think. HOOT!
GOAL #6: GET A JOB
Of course, I think this one is implied, but I have to get a job no later than the end of September, but can't really start looking until August because I can't start until Kal-El starts school, so I'm putting it in here.
So there are my quarterly goals. What are your goals? Let me know in the comments. Later ya'll!