Read: June 22, 2017
"The summer sun was not meant for boys like me. Boys like me belonged to the rain."
― Benjamin Alire Sáenz, Aristotle and Dante Discover the Secrets of the Universe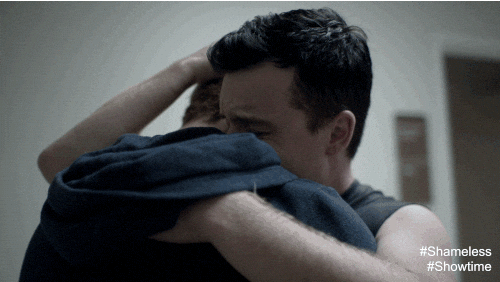 I really wanted to love this book. I didn't dislike it either, though. So let's talk Dante & Ari, shall we?
Dante is a sweet guy, who (spoiler alert) comes out as being gay. Come on, it's not really that much of a spoiler. You can pretty much tell from the very beginning. You can just see that he adores Ari in more than a friendly sort of way. I really enjoyed reading about him, even through Ari's eyes… for the most part. I'll get to that.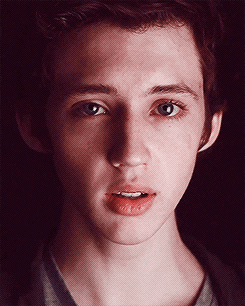 Aristotle, aka Ari, is an angry teen who can't come to terms with the fact that his brother is in prison. What's worse is that the family has disowned his brother, making him practically nonexistent. They don't even talk about him, or tell Ari even why his brother is in prison to begin with. I find this a bit of a crappy move on their part, but whatever. It gives Ari a reason to be an angry guy, giving him character.
So now… the plot. Everything was lined out well. It was simple, but it worked. There was a few chapters where Dante & Ari weren't around each other, the whole summer actually, which kind of sucked. But the letters Dante wrote filled in that space. What about Ari's letters? Oh yeah… he never wrote any. Because he's an asshole. But Dante understands. Of course he does.
The longer time goes on, the more Dante is open about his sexuality and kind of pushes it onto Ari. I didn't like that, actually. I don't think it's right, being a bisexual woman myself, to push your sexuality onto someone who isn't into you. It's just not right. But Ari was a sport and entertained Dante, in hopes that he would give up his flirting.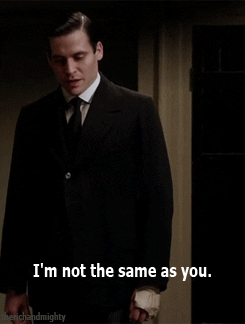 Then, in the end, Ari realizes that he really is in love with Dante.
What?! The entire time he doesn't seem like he's in denial. He really does seem like he just loves Dante as a dear friend, not anything more. But apparently, he was lying to himself.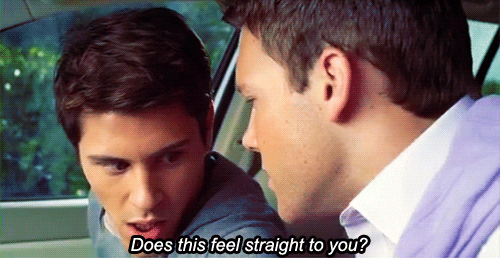 I was kind of hoping, after about half the book, that it would be an acceptance book instead, meaning that Dante would accept the fact that Ari is straight and that they will never be together in that way, but that's okay…
The bottom line is that I didn't really dig Ari, the story was a bit flat (other than the big OMG moment that I will not ruin for you, before the break), and the ending was totally unexpected in kind of a disappointing (but sweet, somehow) type way. However, it wasn't bad either, so I can't bring myself to rate it less than a 2 star. I did enjoy it at times and never felt like I wanted to abandon it.
If you like my reviews or just want to say hi, please follow me on Goodreads!