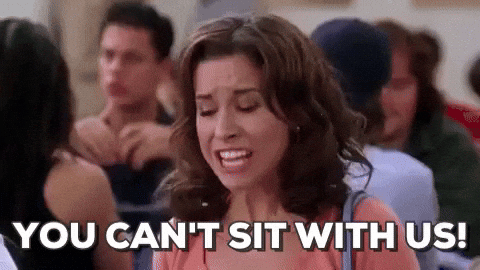 This tag was created by BookTuber Sarah-Jane from TheBookLife.
I was super excited about this one, because Mean Girls continues to be one of my favorite movies. I don't know what it is about teenage girls lashing out at each other, but something about it just makes me happy.
Funny, since I definitely was not a mean girl in high school! I was usually on the other end of the torture. I was a band geek, and our school couldn't even afford proper uniforms. So our band instructor put us in tuxes. Yes, even the girls. We were dubbed the Penguins.
So it really is surprising that I love movies & shows like Mean Girls, Pretty Little Liars, and Secret Life of An American Teenager.
So, without further ado, here ya go peoples…
1. "It's pronounced like Cady" – Which fictional character's names did you get completely wrong?

Chaol from Throne of Glass
I refuse to pronounce it any different than "Coal"! But it's supposed to be pronounced "Kay-all" according to the pronunciation key, but for the life of me I can't get used to pronouncing it that way. Honestly, there's a whole slew of characters with names I mispronounce in this book.
2. "She doesn't even go here!" – Which character would you like to place in a fictional world from another book or series?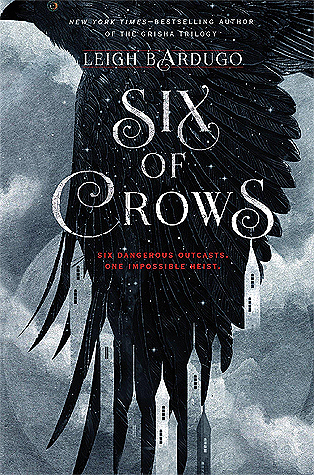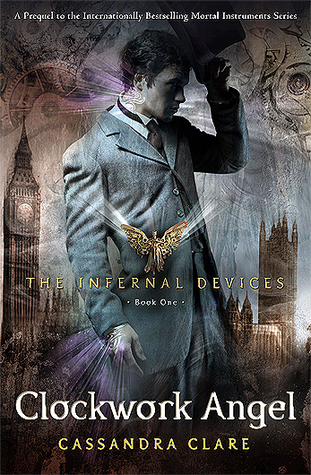 Kaz from Six of Crows into the Shadowhunter World
I would LOVE to see Kaz in the Infernal Devices series! Seriously, how awesome would the series be if there was a young thug-ish Sherlock Holmes in the book? I bet it would have been a 5 star across the board for me.
3. "On Wednesdays we wear pink!" – Repetition. Repetition. Which book gave you dejavu of another book whilst reading it?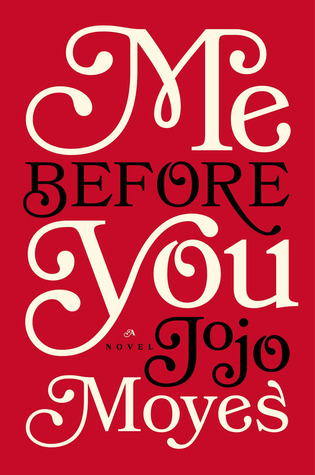 Me Before You & The Fundamentals of Caring
With this one, I am going to break the rule a bit. I'm going to compare a book to a TV show, because it's fresh in my mind and annoying me to no end. As many of you know, Me Before You was turned into a movie. Well, Netflix decided to create a new series called The Fundamentals of Caring about a boy with Muscular dystrophy. Through the whole first episode I just kept saying, "This is the fatherly version of Me Before You!" OMG it was practically a rip-off! If I find out that the boy wants to kill himself because of his condition, I'm going to stop watching. It's a good show, sure, but come on!
4. "You all have got to stop calling each other sluts and whores. It just makes it okay for guys to call you sluts and whores." – Which book gave you the complete opposite of girl power feels?

Thirteen Reasons Why
Most of you probably already know by now because of the infamous Netflix adaptation to this book, but this book is about suicide. After a girl commits suicide, a series of people listen to cassette tapes about 13 reasons why she did it. There is a lot of bullying and other sensitive subjects that just bring the main characters (and the reader) down. There is just an utter lack of girl-friend support in this book. It's just downright sad all around.
5. "You go Glen Coco!" – Name a character you felt like you wanted to cheer on whilst reading.

Yelena from Poison Study
I recently read Poison Study and I was cheering her on the entire time! OMG it just keeps you on your toes. Every time it calms down, something else happens and you're like, "YOU GO GLEN COCO! YOU CAN DO IT!"
6. "Get in loser, we're going shopping!" How long do you typically spend at a book shop?
Take a seat. This is going to shock you… You ready? I don't… I don't usually go to the book shop. There. I said it. Sad, right? I used to hang out at Books-A-Million back when I was young and there was still a Joe Muggs. Now, there's a bright green & purple Yogurt Mountain that draws in the screaming kiddos. I just don't get the same vibe. Plus, I have a screaming kiddo of my own. He'll be 4 next month. So I always have a "fun" time with him in the store. He's a bit bouncy. And loud. So I usually buy my books on Amazon since I'm a prime member and get a steep discount & free shipping. 🙂 I do miss those days… relaxing outside on the patio… paying way too much for coffee… reading a book's first couple chapters before deciding to buy it (or not)… Ahhh those were the days! But to answer your question, when I do go it's only for about half an hour max!
7. "It's not my fault you're like in love with me or something!" – Which character would have to get out a restraining order on you, if they were real?

Eric from the Sookie Stackhouse (TrueBlood) series
Eric is the love of my life. It doesn't help any that the show picked the sexiest man ever to play Eric. But OMG! He especially captures my heart in Dead to the World. If I ever decide to reread any of the Sookie books, it would be Dead to the World. ♥♥ Screw you Bill. I hate you.
8. "I can't help it that I'm popular." – Which overhyped book were you cautious about reading?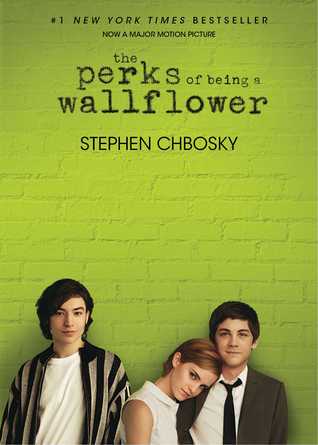 The Perks of Being a Wallflower
I don't know why!! Please don't hurt me. Okay so here's the best of my knowledge reason why I'm so cautious of reading it. I watched the movie and it just didn't capture me at all. To be fair, I was very exhausted. I don't remember much from the movie. But come on! It's EMMA and I didn't get hooked! But again… I was very sleepy. I'm afraid to rewatch the movie because now I don't want any more spoilers than I already got from the little bit I got from the movie… but I'm afraid I won't be captivated by the story. So yeah… I plan to read it either late this year or early next year. I OWN the book. LOL Just read it Carrie. You'll love it! Right?!
9. "She's a life ruiner. She ruins peoples lives." – We all love Regina George. Name a villian you just love to hate.

The Capital from Hunger Games
OMG the capital! I just love to hate the capital. Who wouldn't hate a government that eats so much that they can't eat anymore, vomit it back up, and eat some more! While other people are starving… then putting them against each other for your entertainment, just because they're so hungry that they want to do better for their family. But oh no! You can't pick adults. It has to be CHILDREN. UGH the capital makes me sick.
10. "I'm not like a regular Mom, I'm a cool Mom." – Your favourite fictional parents.

The Weasleys from Harry Potter
♥ The Weasleys ♥ How can you not love the Weasley parents? They just so loving and caring, but if you are out of line, Molly will correct you real quick! You don't want to be the target of her lectures! Although they have too many mouths too feed, they love each other dearly and they do whatever they can to give their family what they need. They'll always have a special place in my heart.
11. "That is so Fetch!" – Which book or series would you love to catch on?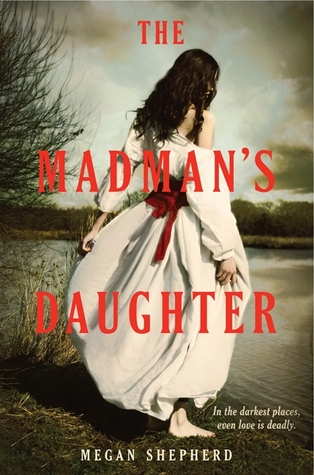 The Madman's Daughter series
This is a Frankenstein type story that I absolutely LOVE! It's one of my favorite series. What's weird is that there are over 18K ratings for the first book, almost 6K for the second and over 3K for the third. Yet I have never, ever heard ANYONE talk about it! I just don't get it. How can there be so many ratings and no one is talking about it? What's more is that the first book is rated 3.69, second is 3.93 and third is 3.89, but they're 5 star books all round for me. Maybe I just have an unpopular opinion of this series?
12. "How do I even begin to explain Regina George?" – Describe your ideal character to read about.
Ahhh this one is so broad. Which character are we talking about? The protagonist? Antagonist? Best friend? Love interest? It really all depends on the book as well. So let's just go with a few tropes that I am tired of reading. Bitchy, whiny heroines! I am so tired of the girl who just drags her knuckles and complains the whole book, but somehow saves the day. The hero or heroine who goes from flab to kick-ass in 2.3 seconds. It takes years to train, if you're not already in great shape. It doesn't happen in 2-3 weeks, okay?! Automatically thinking that the reader will hate the bad guy just because the protagonist hates him/her isn't good enough. Give us a reason to hate the antagonist. We want to FEEL the hate! I could go on and on, but I won't (right now).
13. "I just have a lot of feelings." – What do you do when a book gives you a bad case of 'the feels'?

The Book Thief
I can't describe the beauty of this book. I laughed. I cringed. I sighed. I wanted to scream. I feared for her. I cried. Literally, real tears… I cried. I just… I can't! Someone hand me a tissue. This book is a masterpiece!
14. "Nice wig Janice, what's it made of?" "Your Mom's chest hair!" – Which characters one liners would you love to claim for your own?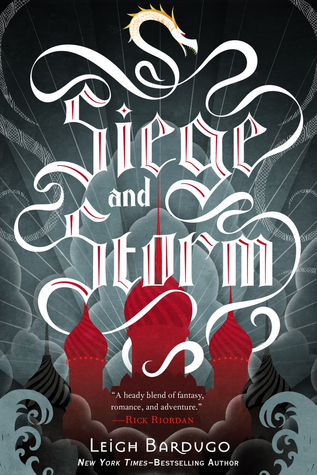 Sturmhond from Siege & Storm (Shadow & Bone aka Grisha series)
Sturmhond is so witty and funny. He probably would need a restraining order too if he were real…
"Of course not," said Sturmhond. "Anything worth doing always starts as a bad idea."
"Do you answer a question directly?"
"Hard to say. Ah, there, I've done it again"
"Weakness is a guise. Wear it when they need to know you're human, but never when you feel it."
"I took a breath. "Your highness—"
"Nikolai," he corrected. "But I've also been known to answer to 'sweetheart' or 'handsome."
"The world is changing… We change with it, or there will be nothing to remember us but dust."
15. "Boo, you whore." – Name a time a characters decision has made you roll your eyes.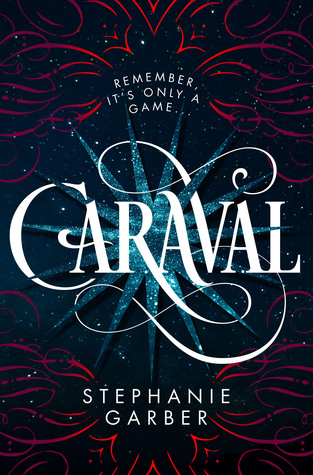 Scarlet from Caraval
Every single time that Scarlett says something about wanting to leave or her stupid wedding. Get the f' over it and wake up Scarlett!
So there ya have it! My Mean Girl experience with books. If you like my answers, hit like & drop me a comment. I am not tagging anyone in particular for this tag, but feel free to tag yourself and leave your links in the comments. Later maters. — Amend that. I am going to tag Isatta from The Abominable Book Girl, cause she's awesomesauce. 😀