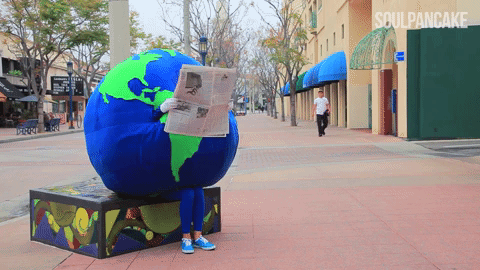 Howdy everybody! I wasn't sure if I could do this challenge. I was certain that just about every book that I had read was in either the US or Britain. And you know what? I was right. Seriously, this one was rough! But here you have it, my top 5 books that are not set in the US or Britain.
Top 5 Wednesday is hosted by the Goodreads group of the same name. It was created by the YouTube Booktuber Lainey from Ginger Reads Lainey and is now being reigned by the wonderful Booktuber Samantha from Thoughts on Tomes.
5. The Count of Monte Cristo – France & Italy
Inspired by a true story. Edmond Dantès has been incarcerated for a crime he did not commit. He had a future, and now his life is ruined. After learning about a treasure in Monte Cristo, he is determined to not only escape, but to find this treasure and destroy the men who ruined him.
4. Anna & The French Kiss – France
Anna, a movie buff and reviewer, is certain that her life will be perfect in Atlanta. So it's not a surprise that she was less than thrilled when her father decides to send her to Paris to study for her senior year. But of course, everyone knows Paris is the city of love…
3. Between Shades of Gray – Siberia & Lithuania
Between Shades of Gray is about a Lithuanian girl, Lina. One day, she and her family are taken by the Soviets and pushed into a crowded, disgusting train car to be sent to an undisclosed location. This is her story…
2. Cinder (The Lunar Chronicles #1) – New Beijing
A Cinderella story, with a wild twist. Cinder is a cyborg, not human according to society. She spends her time tinkering with and fixing androids. When Prince Kai shows up one day, needing a very special android fixed, her life will be changed forever.
1. Grave Mercy (His Fair Assassin #1) – Brittany, France
Seventeen year old Ismae is saved from a new marriage, before it can be violently consummated, and sent away to a convent. There she learns the way of the god of death, Mortain, killing those who bare the mark of Mortain. Soon after meeting Duval, she begins to question the convent. She was certain that they have never been wrong before, but now she's not so sure. Struggling with feelings of the heart and soul, Ismae slowly discovers who she is and her true purpose for Mortain.