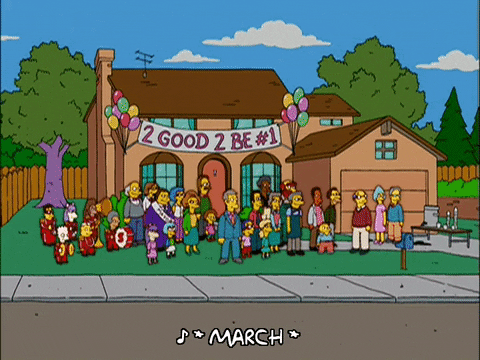 For this week, Top 5 Wednesday is "the second book is best." We've all read series where the first book is best, but then it goes downhill. We've read series where it gets better as you go on, which from my experience is usually what happens. But what about the middle? For this week, it's about series where the 2nd book is the best. This challenge is going to be a bit difficult to do without spoilers, but I promise I'll try my best. Just another little note, I have only 3 this week. It was a tough one, and I haven't finished enough series to pick out 5. Oh well, what can ya do?
Top 5 Wednesday is hosted by the Goodreads group of the same name. It was created by the YouTube Booktuber Lainey from Ginger Reads Lainey and is now being reigned by the wonderful Booktuber Samantha from Thoughts on Tomes.
Linger (Shiver #2) by Maggie Stiefvater
This series is such a jewel. The first book is about a girl, Grace, who falls in love with a werewolf, but it's not like how many books are. She didn't see this cute guy and fall for him, then find out he was a were. No. Well kinda. She fell in love with the wolf (like anyone "falls in love with a dog", not in that way. Ew, people.) Then she meets a boy, Sam, who has the same yellow eyes as her wolf, and she just knows that it is him. They grow close, he tells her the truth, and as winter nears, Sam has to fight to stay human, to be with her a little longer. The second book continues that story, but adds a new character to the scene: Cole. Long story short, without too many spoilers, after a while werewolves become wolves and stay wolves. This story is about keeping Sam from changing for the very last time (I think? Or was that the third? Man I'm bad at this!) Isabelle has already lost her brother to the wolves forever. She falls hard for the wasted rock-star Cole. These two couples couldn't be any more unalike, and it just adds to the excitement of it all. I loved Cole! So moving on to the third book, it starts off even better than the second, but I didn't like the ending. It didn't feel like closure. So when I learned that Maggie was going to continue the series, I was hyped! Then I found out it wasn't Sam & Grace's story continued, but Cole & Isabelle's. Booooo! I do love Cole & Isabelle, but I wanted answers about Sam & Grace, quite possibly on my Top 5 of biggest Ships!! We kind of get answers in the fourth book, but not really. The feel of the fourth book is totally different as well, naturally, because it was really a spinoff of the secondary characters. As I said before, the two couples couldn't be any different. It mainly follows Cole. Also, it's in the big city, not in the country, so that changed the feel as well. It was good, don't get me wrong! I rated it a 4 star. But… Sam & Grace… 😦 Sad face. So that's why the second book was the awesomesauce of the breakfast club.
New Moon (Twilight #2) by Stephenie Meyer
Don't kill me. Please don't throw that stone! Okay so I know that love triangles are such an annoying trope. I have mixed feels about them. I hate when a love triangle is thrown in there, just for drama. It has to make sense! I have complained about this love triangle many times, but yet… but yet… I still have to love it. In a way, if you think about it, it does make sense. Spoiler alert, but if you don't know this by now, where have you been? Under a rock? You don't have to read the series or watch the movies to know this. Anyway, Edward leaves. I mean, up and packs his bags. He's no longer in the picture. She mourns him for months, which seems to be a bit obsessive for a teenage girl who was only with a guy for a couple months but whatever. That's how teenagers are sometimes, and it's not only him that she fell in love with. It was his lifestyle. The vampires were gone! Then here comes Jacob, ready to bring her back to reality and help her live her life. Of course she's going to fall in love! Even if she is reluctant. And, I mean, it's not like she even allows herself to act on it, or him for that matter. There was a broken fist in the process. I think that was New Moon, right? But I just love this book! Although (before the movies) I was rooting for Edward, her true love, I still adored Jacob and it was such a struggle. As for the other two books, I still obsessed about them. I have no shame! But this one has a special place in my heart. Really, it's not just about the love that Jacob has for Bella, or the mixed feelings she has for him. It's about picking yourself back up and starting again, even if it hurts like hell. Even if you're literally losing your mind (remember, those visions of Edward were NOT real…) You just have to keep pushing forward, and it helps if you have a strong friend to help you dust yourself off.
Siege and Storm (Grisha aka Shadow and Bone series #2) by Leigh Bardugo
I absolutely fell in love with this world, and Leigh Bardugo is a genius with words. She should have a temple, okay? I loved the complexity of the characters, the broadness of the world, and the way that she writes the story to make it easy to understand without losing it's intensity. It is just amazing! So naturally, after reading the first book, I knew the second book would be better, if it were possible. And I was right. The Darkling!!! AHHHHH! Why do I love The Darkling so much?! I know I'm supposed to hate him, but I can't help it. It's amazing how Leigh Bardugo can make a reader feel what the characters feel. My heart!!! Then the third book came into my possession… and my hands tingled. Leigh had by then became one my all-time favorite authors. I had Six of Crows waiting for me. I had to get through this, because I heard Six of Crows was even better (P.S. IT IS!) And… I trudged on. I'm not even kidding. The third book, I had to trudge. I don't know what was going on in Leigh's life, but it just felt different. And the ending was so disappointing, it hurt. She is just such an amazing author! Her writing style was still great, the characters stayed true, the story still made sense and followed through. It was just a long journey to find the firebird that ended in disappointment, only to go into a war that ended in disappointment. So, just because the book didn't go my way, it gave me no right to hold it against her completely. So I ranted but gave it a 3 star. It was still a well deserved 3 star! Don't get me wrong on that. As I said, the writing was still amazing. But the story just… fell, crashed and burned. So that's why the second book is best.
If you like my quirky, nonsense reviews,
or if you just wanna say howdy,
follow me on Goodreads!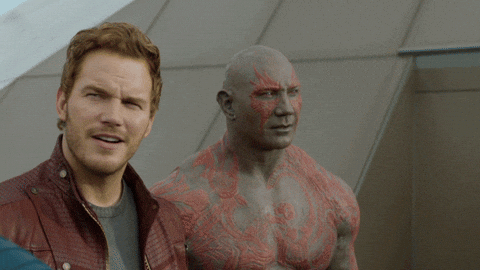 Enter my giveaway for a chance to win a copy of Dead Woman Walking by Sharon Baron!