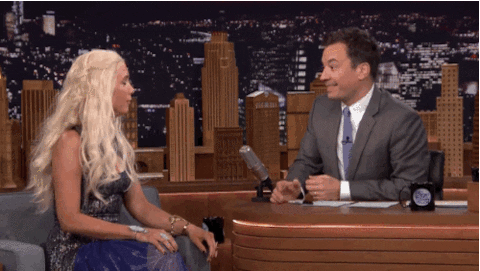 I borrowed this tag from the fabulous Ali from HardbackHoarder on YouTube. The original tag can be found at GirlReading.
E-Book or Physical Book?
Who doesn't prefer the physical book over the ebook? I'll be honest though, I don't have very many physical books. I borrow a lot from the library though. I just don't have enough room in my house for books. 😦 But if it were up to me, I would have a library IN my house! But as it is, many of my books are ebook.
Paperback or Hardback?
It depends. If I'm collecting, hardback so that they look nicer and keeps better. For reading, I actually prefer paperback because I find they're more comfortable in my hands and easier to hold.
Online or In-Store Book Shopping?
I love the feel of a book store. The atmosphere is amazing. If I could afford it, that's where I would buy all of my books. But I'll be honest, I don't ever buy from stores anymore. Amazon all the way!
Trilogies or Series?
TRILOGIES!!! Oh my goodness when a series gets over 3-4 books it's just too much. There are some series, such as Harry Potter, Mortal Instruments and His Fair Assassin that I'm fine with investing in. But I have decided that I am going to be very selective from now on when I choose to read any new series that is longer than a trilogy.
Heroes or Villains?
Villains. They seem to be more interesting. I mean, of course I'm rooting for the good guy, but I love a great villain!
A book you want everyone to read?
Ahhhh!!! Oh my goodness, how to narrow it down?! Okay so I would have to say Mortal Heart (His Fair Assassin #3). The first two are great, but they don't even compare to Mortal Heart. It is just amazing. It is one of my favorite reads of all time!
Recommend an underrated book?
I would have to say Madman's Daughter. I know this is rapid-fire, but I just had to check the Goodreads rating. The first book is 3.69, the second is 3.93 and the third is 3.88. I just can't believe that! I mean, those ratings aren't horrible, but I don't know how in the world they're not over 4.0! *muah* Wonderful series!
The last book you finished?
Audiobook or physical? The last book that I finished was the audiobook of A Dirty Job my Christopher Moore. OMG so good! Warning: it's not for people who get offended easily. But it is just a great laugh. The last physical book I read was Eliza and Her Monsters. While it's not my favorite book, it was still really good (4/5 star from me).
The Last Book You Bought?
That would be Colorless by Rita Stradling. I bought the ebook today for $0.99. Supposedly, today was the last day to get it for that price. I was going to buy it anyway, so I figured it's better to be safe than sorry.. I plan to read it this winter because it just sounds and looks so… cold… It sounds great though!
Weirdest Thing You've Used as a Bookmark?
Haha! Ummm… I've used a lot of weird things for booksmarks. A few that come to mind: my Kindle and Nook (ironically), a leaf, my foot while I was trying to reach something else (quite a few times), candy wrappers, once a used a flip-flop (desperate times with a toddler!), my phone… I'd say more than likely the weirdest was the flip-flop.
Used Books: Yes or No?
Yes! It's a great way to recycle. So many books are tossed each year because there are too many in the library & second-hand stores. Adopt a second-hand everyone! Plus it's a great way to save money, and I'm all about that! Bonus: you don't have to feel guilty about a broken book spine.
Top Three Favourite Genres?
YA Fantasy and Historical Fiction are a definitely. Contemporary Romance is starting to grow on me (plus I'm currently writing one!)
Borrow or Buy?
This one is a toughie, but I say borrow! I love to buy books, but I'm always afraid I'm going to hate it and then what? I spent $10-20 for something I hate. I'd rather read the book, then buy for my collection if I love it. Series sequels, I'm not as cautious about. Favorite authors, again, not quite as cautious. Plus that way I'm also helping my local library!
Characters or Plot?
Gahhhh why do you do this to me?! Ummmm… Characters! I have read books where the characters are bad, but the plot is good. I've read books where the characters are great, but the plot is lacking. I have to say that if the characters are entertaining, I can overlook the bad plot, for the most part.
Long or Short Books?
Can I say neither? Long books are sometimes irritating to me because I love to FINISH books. I just love that feeling! But short books are usually lacking somewhere, usually plot. So I like medium sized book. For average hardbacks, I prefer 300-350 pages. That to me is perfect.
Long or Short Chapters?
Again, medium! Maybe 8-15 pages long, so I guess that is a bit on the short side. Definitely NOT long chapters! I hate to stop in the middle of a chapter, and I'm not a super fast reader.
Name The First Three Books You Think Of…
Harry Potter, Gentleman's Guide to Vice & Virtue and Everything, Everything. Harry Potter is one of my favorite series of all time (of course, it's an obsession). Gentleman's Guide has been on my mind a lot because it's waiting on me… patiently… but I have to read a couple others first. Everything, Everything? I don't know. I listened to it recently and it just popped to the surface I guess.
Books That Makes You Laugh or Cry?
The book I mentioned above, A Dirty Job, made me laugh quite a bit. Hitchhiker's Guide to the Galaxy is another great laugh. It is kind of hard to make me laugh while reading, so kudos! As for crying… The Book Thief. Oh my heart! I could list a few more, but this tag is already pretty long.
Our World or Fictional Worlds?
Well, I usually would say fictional, but I'm actually getting more into the real-world books. I just think that sometimes the worlds are a little hard to understand or get used to. Plus sometimes I feel like authors spend so much time world building that they forget to make their characters live there, or to even have characters that are more than paper cut-outs at all.
Audiobooks: Yes or No?
YES!!! I read more audiobooks than physical books. They are a great way to ingest more books than you normally do because you can listen to them practically anywhere.
Do You Ever Judge a Book by its Cover?
All… the… time… I know you're not supposed to, but everyone does. This is the way I look at it: if the author doesn't care how their books looks, they probably don't care about the words in it either. There are some exceptions, such as Brandon Sanderson. I plan to read his books, because I hear they're amazing, but those covers are hideous for the most part! What was he thinking? But I guess he thinks they look good. I don't know. That might be part of the reason I'm skeptical about reading, but honestly I think it's because the series are so long! Either way, covers usually sway me one way or the other.
Book to Movie or Book to TV Adaptations?
I guess it depends. If there's only 3-5 books in the series, make it a movie series. But if there are more, for the love of God do a TV series! But there are some, like 13 Reasons Why, that don't make any sense as a series and should have been movies. There was only one book. I don't get it.
A Movie or TV-Show You Preferred to its Book?
There are a couple that come to mind. Coraline is a big one. I think I rated it a 4 star but I LOVE the movie. The other is Beautiful Creatures. I liked the book, but the movie was so much better even if it was completely different.
Series or Standalone's?
I used to say series, but I'm getting into more stand-alones. As I mentioned before, I really don't want to start very many long series anymore either. So I'm going to have to go with Stand-Alone.
What are your thoughts about my answers? Let me know in the comments!
If you would like to tag yourself, please feel free. I would love for you to comment with the link to your answer when you're done. If you would like to be tagged in my future Book Tags, let me know in the comments.
I would like to tag:
Sage from Library of Books Blog
Isatta from The Abominable Book Girl
Danielle from Life of a Literary Nerd
Haley from Fan Girl Fury
Iryna from Book and Sword
If you like my quirky, nonsense reviews,
or if you just wanna say howdy,
follow me on Goodreads!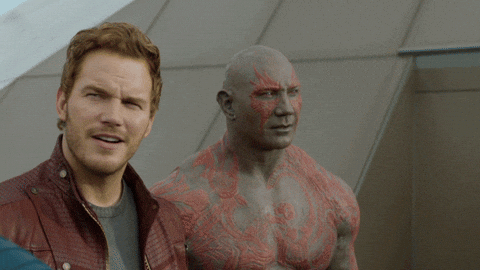 Enter my giveaway for a chance to win a copy of Dead Woman Walking by Sharon Baron!